All about WhosTheUmpire.com
We are very passionate about the WhosTheUmpire.com project. Since its launch in 2009 it has transformed from a simple umpire appointments website for a local society with 20 officials to a complete match officials administration system in use by National Governing Bodies with 8,000+ officials.
We also support Continental Federations, and the system is currently being evaluated by a World Governing Body for one of the most popular sports. The system remains totally scalable, still equally as suitable for a socieity as it is for a Governing Body.
We actively and positively encourage users to contribute to the develop of the system and we try to make everyone feel involved in its progress.
The WhosTheUmpire.com Team
Mark Brown - MD & Creator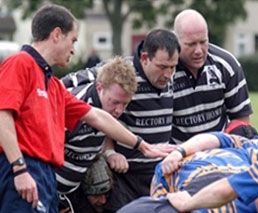 That's him.... in action, wearing red - A 20 year background of officiating in rugby, a passion for sport, and experiences of running businesses was the perfect mix for WhosTheUmpire.com which is now one of the world leaders in sports management software.
Mark is still responsible for liaising with our customers and listening to their needs, ensuring WhosTheUmpire stays ahead of the game.
Fraser Alexander - Technical Guru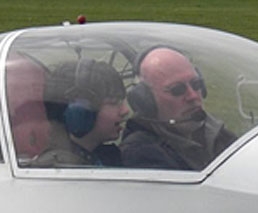 Fraser takes care of client-side programming - things like detecting whether the website is being accessed on a computer or a phone; controlling the layout of the screen dependent on what actions the user has taken; and validating the user input before it is sent to the server.
As well as programming, his love of flying and archery, Fraser is also studying for a Maths degree as a mature student!
Angela Simpson - Office Manager

Our office in the UK runs quite smoothly thanks to Angela keeping a firm control of pretty much everything. When we want to know something, she is the one we ask. Angela is the heart of our team and co-ordinates the day to day running with gusto!
She loves the country and is a keen horse rider and also has a passion for sport, as well as following her son who is a keen rugby player.
Tracey Aldous - Systems Support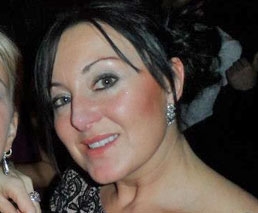 Tracey assists with providing the day to day user support for WTR and general business management and development.
She is now updating our online user guides and is developing an advanced support system so you can be confident any queries you have about the system are dealt with in the quickest possible time.